Ubud Bali Panoramas
(Pictures shot in 2006)
Ubud is what many call the cultural heart of Bali. Just three panoramas from this area now, but I could easily take a few hundred....

Nuris Warung in Ubud is well known by expatriates, and Brian, who runs Nuris with his wife knows what expats like, great spare ribs and steaks, but the Nasi Campur is not bad either.

Thanks to Roy Thompson (and Brian), Dewi and I spend the night in Puri Bayu, a great villa with overview over the Ayung River. This villa has featured in many books about Bali and architecture, like Bali Style by Rio Helmi and Barbara Walker. Click here to visit the site: Puri Bayu Ubud

Arie Smit is a well known Dutch Painter already living and working in Bali for 50 years. You can find many of his works in the Neka Museum Ubud. Dewi had a nice chat with him, he knows Singaraja because he has lived there for 4 years. Arie Smit is well over 90 years old.

The links to the panorama's open a new window or tab. Panoramas are mobile friendly.
---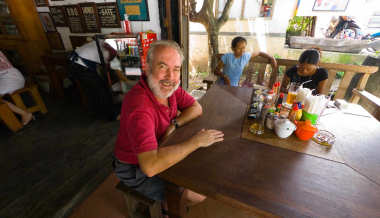 Nuris Warung Ubud

Open: Nuris Warung Ubud Bali Panorama

---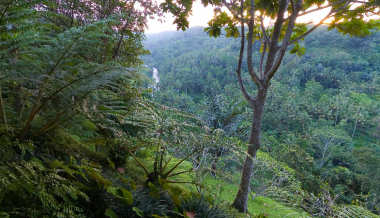 Puri Bayu Ayung River

Open: Puri Bayu Ayung River Panorama

---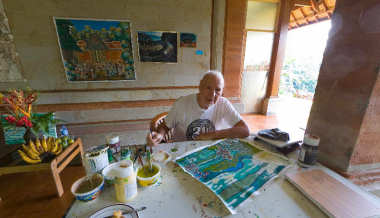 Arie Smit in Ubud

Open: Arie Smit in Ubud Panorama

---