Kampung Bugis Singaraja, North Bali
(Pictures shot in 2006)
In the west of the town of Singaraja, North Bali there is an area that is called Kampung Bugis. The area is on the (often dirty) beach. Bugis people are Muslim people, but this part of Singaraja is a mix of Hindus and Muslims. There are as many Hindu temples as there are Mosques as it seems.

The atmoshpere in this part of Singaraja is quiet and friendly. The people seem very poor, the streets and houses are small and colorful. You find many many jukungs (small fishing boats) on the shore of Kampung Bugis.

The links to the panorama's open a new window or tab. Panoramas are mobile friendly.
---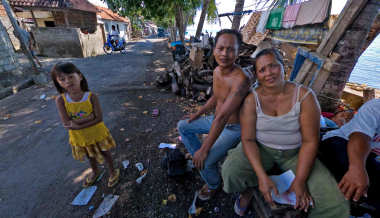 Kampung Bugis People

Open: Kampung Bugis People Panorama


---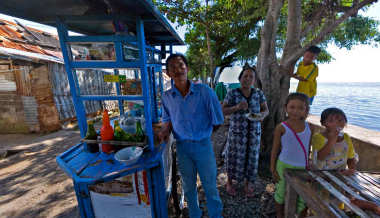 Bakso on the Beach

Open: Bakso on the Beach Panorama


---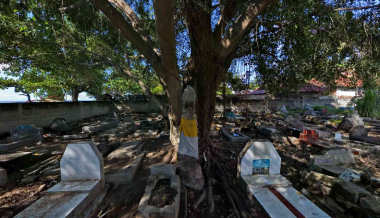 Graveyard on the Beach

Open: Graveyard on the Beach Panorama


---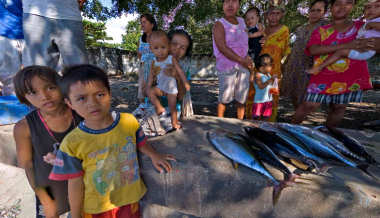 A catch of Tuna

Open: A catch of Tuna Panorama


---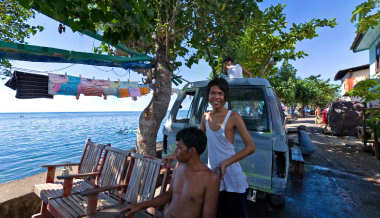 Relaxing on the Beach

Open: Relaxing on the Beach Panorama


---