A Ceremony for a New Beach Villa
(Pictures shot in 2006)
Urip-Urip and Melaspasin are the words used by the Balinese for the ceremonies performed when a new house is ready to be lived in. Urip Urip means to bring live into the temples, and Melaspasin means to clean the area of evel spirits, so the occupants will have a good life.

Simone and John bought this villa on the North Coast of Bali and wisely decided to have 2 temples build and have the right ceremonies performed. (Allthough they thought the ceremony took a little long :)

I am very happy that they allowed my Balinese family to build those temples and play a part in the ceremony, and its was very rewarding to see people happy with something I played a role in.

You can see that the villa still needs furnishing and the garden needs some work, but a good start has been made...

If you are interested in owning a similar villa on the friendly North Coast of Bali, please look at these pages: Bali Beach Villas

And.. this villa will be for rent in the near future too....

Date of these panoramas : February 12th, 2006

The links to the panorama's open a new window or tab. Panoramas are mobile friendly.
---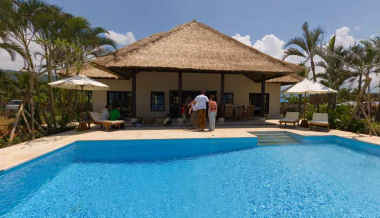 New Bali Beach Villa

Open: New Bali Beach Villa Panorama

---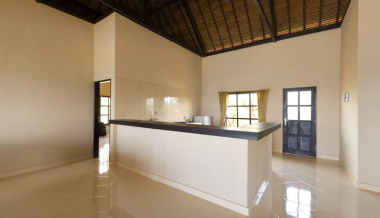 Beach Villa Inside

Open: Beach Villa Inside Panorama

---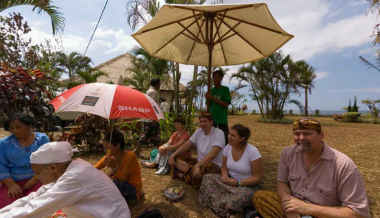 Ready for the Ceremony

Open: Ready for the Ceremony Panorama

---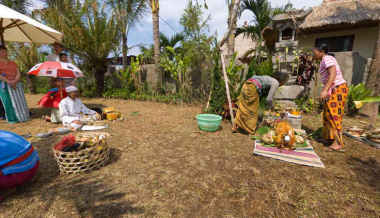 Traditional Babi Guling Offer

Open: Traditional Babi Guling Offer Panorama

---