Singaraja, North Bali, Aerial Panoramas
Singaraja, North Bali, is the former capital of Bali. It is now the capital of Buleleng, a kabupaten (region) of Bali. Denpasar became the capital of Bali in the sixties of last century because of its exponential growth caused by the Ngurah Rai Airport in the South. Even though Bali is a relative small island, there have been plans for a second airport in North Bali for quite some time. Tourism is an important part of the Bali economy, but not the largest part however.

The first panorama was shot over the centre of Singaraja, above the Taman Kota, city garden. It is a grass field where events are organised now and then, and people come to exercise, especially on Sunday mornings. The second panorama was shot at the west part of Singaraja, close to the shore line. Panoramas made in 2015.

The links to the panorama's open a new window or tab. Panoramas are mobile friendly.
---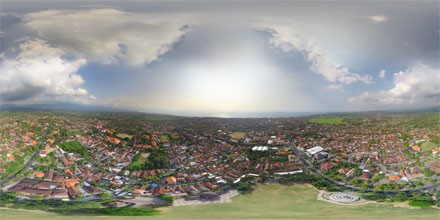 Singaraja Central Aerial Panorama

Open: Singaraja Central Aerial Panorama


---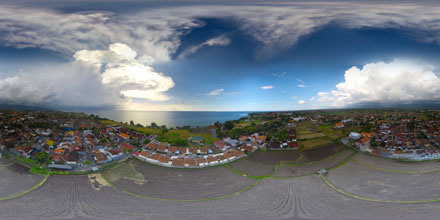 West Singaraja Aerial Panorama

Open: West Singaraja Aerial Panorama


---