Marriage and Birth in Bali
(Pictures shot in 2006)
In the perumahan (housing complex) where I live in North Bali, the Muslim population equals, or even outnumbers the Hindu population. The Hindu temple and the Mosque are just hundred meters apart. The Muslims here are a colorful kind of people, friendly and great neighbors. My wife likes to sing "Dangdut" a lot and one of our neighbors gives plenty of opportunity to do this with live music. The daily prayers of the mosque took some time to get used to, but I would miss them if they were not there anymore.

The marriage you see here is held on a little temporary platform, build in one of the side streets of the housing complex. People cooperate for this day long event. Actually the marriage ceremonies take a few days in total, spread over different places.

A baby is born. Four panoramas of Ayu, just 17 years old, giving birth to a very healthy baby girl, in the new Parama Sidhi Hospital in Singaraja, North Bali. There is a story about Ayu on the expat forum: Pregnant in Bali. The family of Ayu and Ayu have agreed to have the baby adopted.

Please notice, the birth and the marriage are unrelated, except that they are important milestones in life.

And, the adoption is a totally Indonesian affair, no foreigners involved. Its not allowed (or very very difficult) for foreigners to adopt Indonesian babies.

The links to the panorama's open a new window or tab. Panoramas are mobile friendly.
---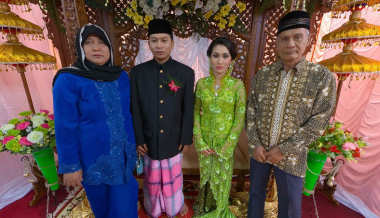 Married Couple and Family

Open: Married Couple and Family Panorama


---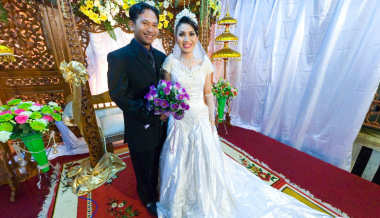 Married Couple in the Night

Open: Married Couple in the Night Panorama


---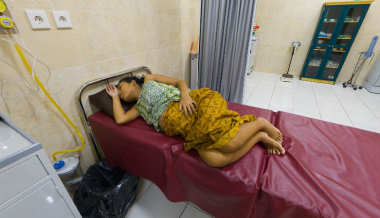 Painful Labour

Open: Painful Labour Panorama


---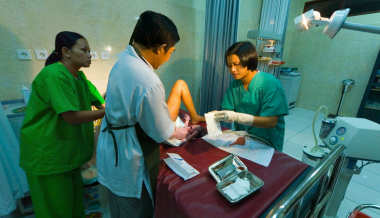 First Breath

Open: First Breath Panorama


---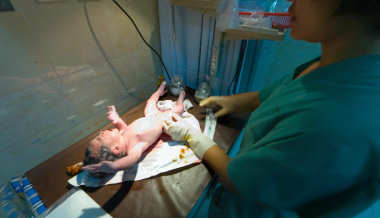 Washing a Newly Born

Open: Washing a Newly Born Panorama


---