Buddhist Monastery and Temple, Brahmavihara Arama
(Pictures shot in 2006)
The Buddhist temple and Monastery in Banjar North Bali, near Lovina, is more then just a "tourist attraction". It is still used, and you can find groups of people staying in the Ashram nearby. The Buddhist temple is not a tourist trap, entrance is free, but donations are welcome. Even the sarongs you may need to enter the temple, you can use for free. The Buddhist temple is situated in the hills above Lovina and offers nice views.

In the 6th century Buddhist monks suppose to have landed and settled in the North of Bali, and the Hindu religion of Bali has a lot of Buddhist influence.

The terraced complex has a few praying rooms with golden Buddha's, and several Buddha statues in the garden. On the highest level of the complex you find a Stupa, almost like a small version of the Borobudur in Java. In the temple you find references to the Borobudur.

GPS Location: S 08.12.643 E 114.58.445

The links to the panorama's open a new window or tab. Panoramas are mobile friendly.
---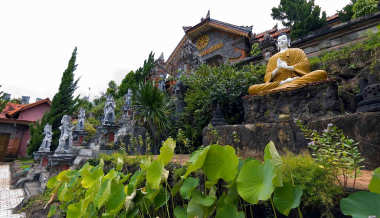 Brahmavihara Arama, Banjar

Open: Brahmavihara Arama, Banjar Panorama


---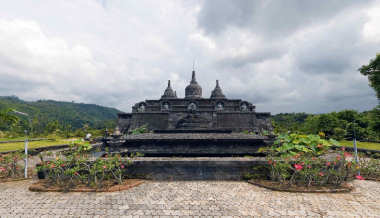 Stupa Borobodur Kecil

Open: Stupa Borobodur Kecil Panorama


---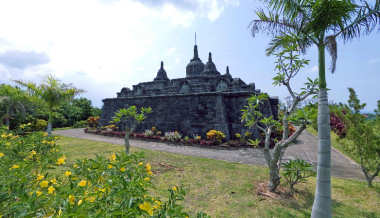 Stupa Back Side

Open: Stupa Back Side Kecil Panorama


---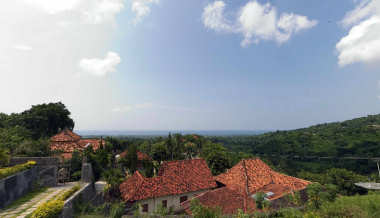 Ocean View Lovina and Stupa

Open: Ocean View Lovina Panorama


---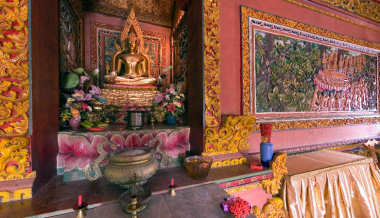 Golden Buddha in Praying Room

Open: Buddha in Praying Room Panorama


---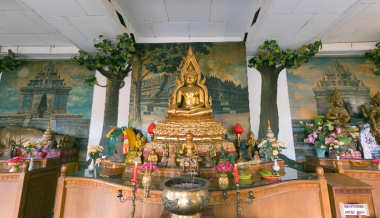 Golden Buddha in Praying Room 2

Open: Buddha in Praying Room 2 Panorama


---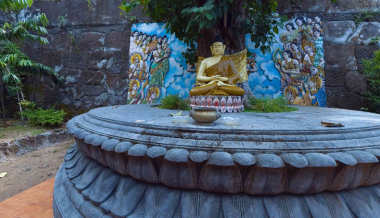 Buddha Meditating Statue under Sacred Po Tree

Open: Buddha under Sacred Tree Panorama


---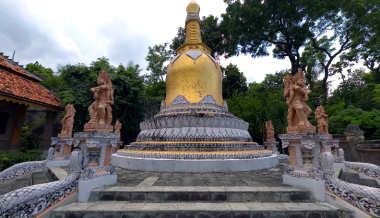 Bell Shaped Stupa in the Garden

Open: Bell Shaped Stupa Panorama


---