Tanah Lot Temple Panoramas
(Pictures shot in 2006)
Tanah Lot is one of the most famous temples in Bali. The pitoresque location makes it a popular tourist spot, and it shows on many pictures. Today was a cloudy day, not the best to shoot panoramas at the temple in the sea. The temple is known too for its snakes, and there is even a holy snake on display... (and you can also have your picture taken with a harmless Python if you like)

On some of the panoramas you see my wife and her sister with baby Eka.

The links to the Tanah Lot panorama's open a new window or tab. Panoramas are mobile friendly.
---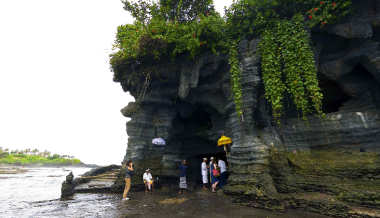 Tanah Lot Temple View 1

Open: Tanah Lot Temple View 1 Panorama

---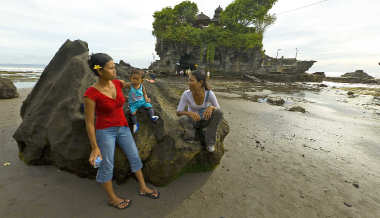 Tanah Lot Temple View 2

Open: Tanah Lot Temple View 2 Panorama

---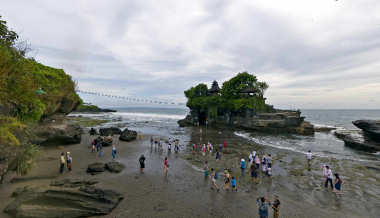 Tanah Lot Temple View 3

Open: Tanah Lot Temple View 3 Panorama

---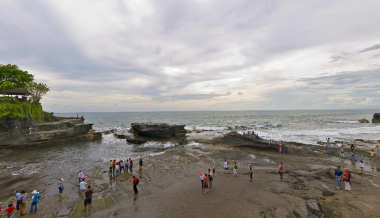 Tanah Lot Temple View 4

Open: Tanah Lot Temple View 4 Panorama

---