Nightlife in North Bali, Lovina
(Pictures shot in 2006)
Lovina is a nice, laid back place to spend a holiday in Bali. Here are some panoramas from an off-season Saturday Night in march 2006. Jalan Binaria in Lovina, the road that leads to the Dolphin Statue on Lovina Beach, is filled with small restaurants and bars, often with live music. Lovina is no Kuta or Seminyak, but has its own special atmosphere, and in the area of Buleleng there is plenty to see and do.

The links to the panorama's open a new window or tab. Panoramas are mobile friendly.
---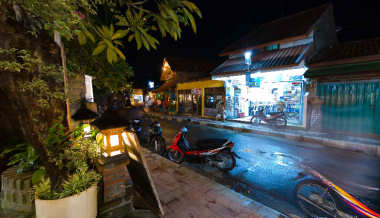 Jalan Binaria Lovina

Open: Jalan Binaria Lovina Panorama


---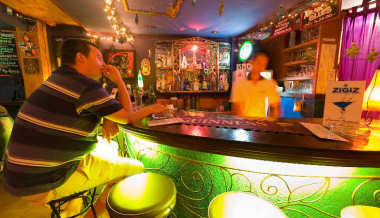 ZigiZ Bar Lovina

Open: ZigiZ Bar Lovina Panorama


---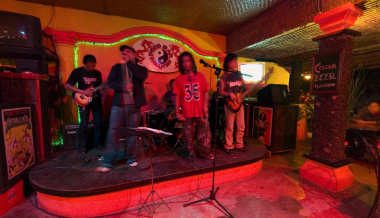 Poco Bar Lovina

Open: Poco Bar Lovina Panorama


---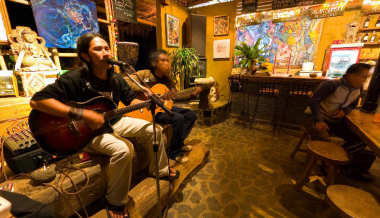 Kantin 21 Live Music

Open: Kantin 21 Live Music Panorama


---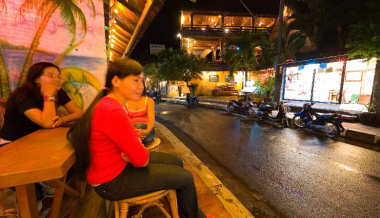 The Girls from Small Bar

Open: Small Bar Panorama


---